Founded in 1984, Flying Shuttles is a nonprofit studio, gallery and retail shop that supports the creative abilities of artists and weavers with intellectual and developmental disabilities.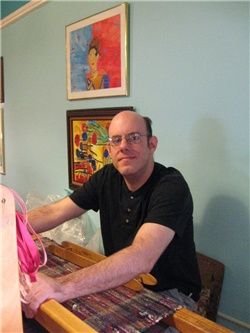 Our artwork is as diverse as the artists who create them. We have a large selection of two-dimensional and three-dimensional art, including hand woven rag-style rugs, placemats, table runners, scarves, jewelry, original paintings and drawings, fiber art, note cards and dolls.
In addition to our current inventory, hand woven items can be custom designed to accommodate your size and color requirements.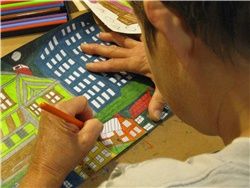 390 Pine St.
Pawtucket RI 02860
Phone: (401) 365-1751
Hours: Monday – Friday 9 a.m. to 3 p.m.
Please check out our blog for upcoming events and exhibits. www.flyingshuttlesstudio.blogspot.com.