The Arc of Blackstone Valley's SORT Program is an economical and convenient method to dispose of your recycling materials while providing employment opportunities for adults with disabilities.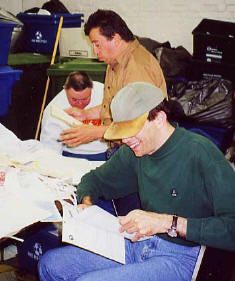 SORT is a recycling collection service established in 1998 by the Arc of Blackstone Valley. This project was established with the assistance of the RI Department of Environmental Management (DEM) and Rhode Island Resource Recovery (RIRC).
SORT offers paper and cardboard recycling services to small business and schools and offers weekly or biweekly collection as well as shredding services.
635 Narragansett Park Dr.
Pawtucket, RI 02861
Phone: (401) 723-6753
Hours: Monday through Friday 9 a.m. to 3 p.m.