New to You is a resale store specializing in the sale of quality second-hand clothing and household items at reasonable prices.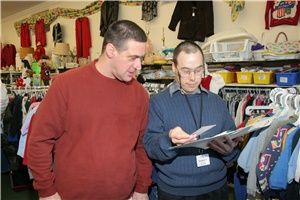 Established in 1997 New To You is committed to providing employment opportunities to individuals with intellectual and developmental disabilities.

Donations are always accepted during business hours. We are looking for clothing and household goods that are in good condition. Donations may be tax deductible.
New to You
541 Armistice Blvd.
Pawtucket, RI 02861
Phone: (401) 729-8199
Hours: Monday – Friday 9 a.m. to 4:30 p.m.