Advocacy
Embracing an inclusive society is more important than ever. By promoting inclusion locally we can ensure that everyone has the opportunity to live a happy life with dignity and respect. 
Below we've linked different ways you can advocate for change within our communities.
Community Provider Network of Rhode Island (CPNRI)

 is 

a non-profit trade association of private providers of services and supports to people with developmental disabilities and intellectual disabilities across Rhode Island. CPNRI's mission is to empower member agencies to create, innovate and operate support models that ensure inclusive lives in the community.

The Arc of the United States

 promotes and protects the human rights of people with intellectual and developmental disabilities and actively supporting their full inclusion and participation in the community throughout their lifetimes.

Find your United States Congressional Representatives

. 

Find your local elected officials

. Contact legislators and policy-makers to let them know how you feel on issues that are important to individuals with developmental disabilities.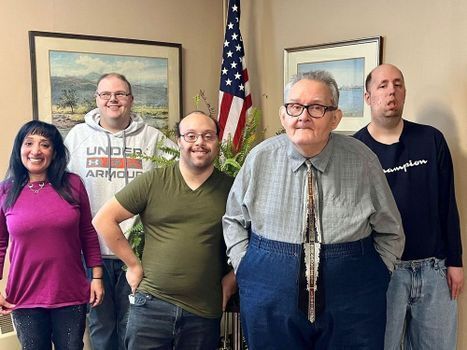 Citizens with Power is a self-advocacy group for people with developmental disabilities who live in the Blackstone Valley area. This forum allows people to share information, learn from each other's experiences, discuss things that are important in the lives of people who have a disability and empower people to set goals, stick to them and never let go of their dreams. This group works very closely with Advocates in Action, a state wide self-advocacy organization in Rhode Island.