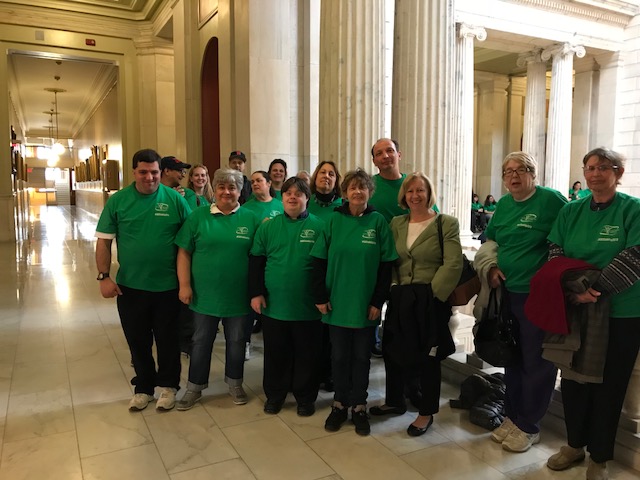 We've been making a difference in our community by helping people with intellectual and developmental disabilities assimilate within their community and gain acceptance and understanding. See for yourself!
Flying Shuttles Studio to exhibit at The Gallery at Central Congregational Church in Providence!
2019 Arc of Blackstone Valley Annual Awards Ceremony
Celebrate the 2019 Arc Awardees on Tuesday, April 7, 2020 at Independence Square at 12:30pm
#Giving Tuesday on December 3rd
Join the Global Giving campaign on #Giving Tuesday, December 3rd and give the gift of independence to all of our consumers! Click our donate button now!
Flying Shuttles to Exhibit at the Fine Furnishings Show at Waterfire Arts Center, November 8-10th.
Download this pdf form to print a VIP half price admissions flyer.
Join Flying Shuttles at the Warren Folk Festival on Sunday, September 8th from 1-7pm. It is free and open to the public and will feature music, art, food and more! 30 Cutler Street in Warren.
Join author of Five Courageous Mothers, Anne Tucker Roberts, for a candid and honest discussion for anyone who has a relationship with a person with a disability.
Wednesday, July 31 at 6pm at the Bristol Train of Artillery Museum, 135 State Road in Bristol. Free and open to the public.