Individuals preparing for competitive employment are supported and empowered by Arc staff every day. In this article, we celebrate the stories of three individuals who have secured community-based employment, earning competitive wages.
Employment: Individuals with Disabilities Find Jobs through The Arc!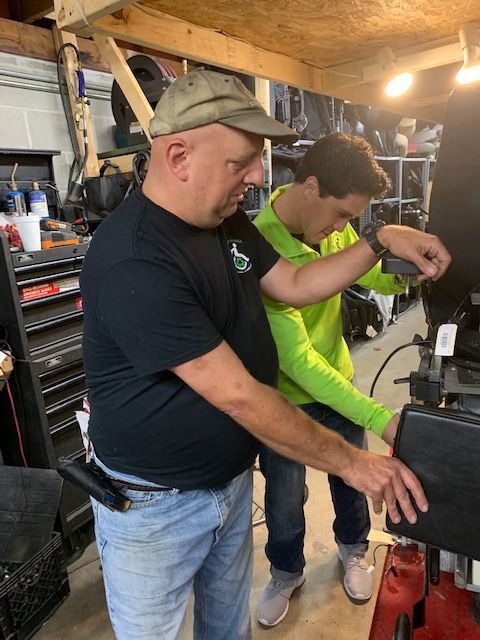 Greg Peotrowski is a respected and committed employee of Mobility Equipment Recyclers of New England (MERNE) in North Kingstown.  Beyond running a business of selling recycled mobility equipment, MERNE's underlying mission is one of social responsibility---keeping discarded equipment out of the landfill.  MERNE typically accepts used power equipment---medical beds, wheelchairs, and much more.  
As a Workshop Assistant, Greg works in several capacities.  He often works downstairs at the "lift station" where he tests the functionality of newly acquired wheelchairs and other devices.  If the equipment doesn't work, his job will include taking it apart, cleaning the parts, cataloging and storing the items that can be re-sold.  If it is a slow day at work, he is often asked to help out upstairs in the show room, cleaning rows of equipment that are tagged for sale.
"I really like this job because it is challenging and everyone here is really nice and friendly" explains Greg. "They take the time to explain the work to me and this is really helpful."
Every Thursday and Friday, Greg takes the bus to and from work.  His goal over time is to be able to work full time.  Arc staff member Jamie Johnson explained that it took a mere month and a half for Greg to be coached for this job and now he is fully independent.  This is Greg's first non-provider paid job and he is very excited about this opportunity.
---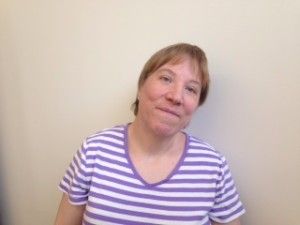 Mary Babiec works at Mansion Nursing Home in Central Falls, 3-4 days a week. Her job responsibilities include sandwich preparation, setting up food trays for delivery by the "food truck" and cleaning. Prior to this job, she was employed for 17 years at Cartie's Health Center. "I love my job, because it not only keeps me busy, but I enjoy the people and the work," she exclaims. "I like earning money so that I can pay for new clothes, food and movies on Thursdays. I feel it is important to be independent and to learn how to spend money wisely." Mary is grateful to Arc staff that provide transportation to and from work each week and for their assistance with banking.
---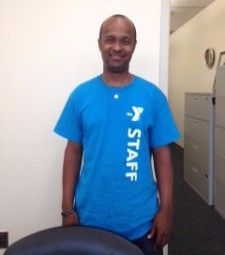 Jose Delgado works five days a week at the Heritage Park Day Care Center in Pawtucket. Working over 20 hours a week, he is responsible for delivering breakfast to all classrooms early in the morning, followed by clearing and cleaning the tables. Jose's supervisor, Erin Combs comments, "Jose helps with maintenance duties and delivering lunches to the children at Heritage Park YMCA.  He is a reliable, hard worker who always has a smile. Jose is a great asset to our center." Often he is given additional duties like going to the janitor's supply closet for paper towels, mops or other items. "Sometimes I get to spread the wood chips around out on the playground which gets me outdoors. One of the best parts of having a job is that I can pay for my membership at Planet Fitness." Before this job, he worked with the Blackstone Valley Landscaping crew, NEPTCO and Books on the Square in Providence. "This is my favorite job though, because I like my boss Erin and I enjoy the work!"