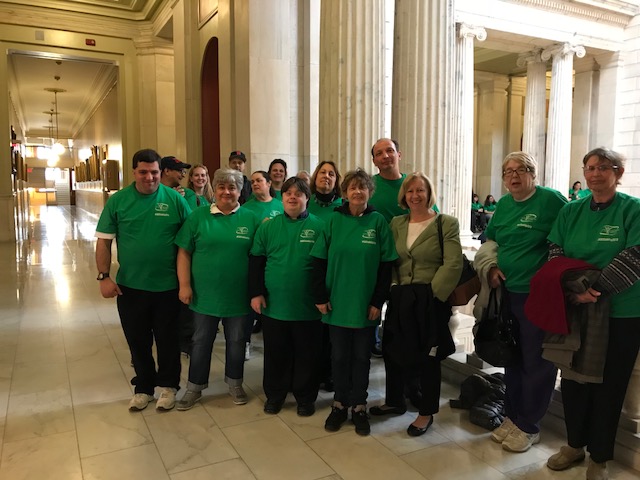 We've been making a difference in our community by helping people with intellectual and developmental disabilities assimilate within their community and gain acceptance and understanding. See for yourself!
Grand Preview, Open Studio & Pop Up featuring Flying Shuttles Artists and other studios! Saturday, May 15, 9am - 5pm, 250 Main Street, in Pawtucket.
Please join us at the Daggett Farm Annual Spring Sale, Thursday, May 9, 2019 from 9am - 3pm. Coupons and specials in the Greenhouse and gardens!
Join URI Master Gardeners for a day of hands on learning activities, kiosks and displays on Saturday, May 18, 2019 from 10am to 2pm at Slater Park, 451 Newport Avenue, Pawtucket, RI. Free and open to all!
Flying Shuttles Studio's 35th Anniversary Exhibition will be at the Jamestown Arts Center from January 10 - February 22, 2019.
Opening Reception is Thursday, January 10th from 6-8pm.
Decorate your own Wreath on Saturday, December 1st at Daggett Farm Greenhouse. Two sessions are offered: 11:30am - 1:00pm and 1:30pm - 3:00pm. Cost: $32. Space is limited so call to reserve a spot: (401) 722-2038.
Join Flying Shuttles Studio at the Fine Furnishings Show November 9th - 11th, at the Waterfire Arts Center.